CALL NOW (818) 859-5423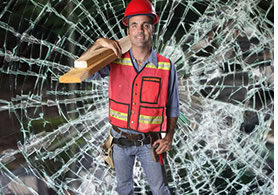 Whenever glass shatters you can rest assured that The Board Up Company is standing by and ready to respond.
Save time; call our 24 hour emergency boardup service hotline to personally speak to an expert.
No answering services, no dispatch centers, no referral board up hot lines that cause lengthy delays in locating emergency boardup services in your area. This is the way we do it!
Call The Boardup Company and a boardup service representative will gather the details needed about your window boarding service needs and provide you with a free estimate.
Quick and simple, You can expect our 24 hour emergency board up service tech to be on site within an hour.
Don't throw your money away with an internet middleman referral service. They are not a 24 hour emergency boardup service company.